ASAS International for Educational Services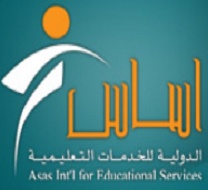 Established in the State of Kuwait in 2004 with an initial capital of KD 2,000,000, Asas International for Educational Services (AIES), has reached 2011 with an outstanding profile of success that includes five existing and operating schools.

AIES looks optimistically forward to the upcoming years as it will continuously build on its wide experience to provide Kuwait and its communities of all ages with the highest quality of education.

AIES is just one subsidiary of Asas International Holding. The other subsidiaries include Al-Qalam for Educational Services, Asas International Real Estate (Real Estate Investment, Development and Property Management), Kuwaiti Center Company (Construction) and Asas Foodstuff.

Being one of its private clients, Alamiah Building Company were assigned for the design, supply and installation of Hollow Core Works for Al-Nour Bilingual School constructed at Block No. 25, Jaleeb Al Shuyoukh, Kuwait.