Aromatics Complex - Shuaiba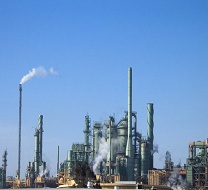 Project Title: Design, procurement, erection, pre-commissioning and commissioning of Aromatics Complex at Shuaiba
Client: Kuwait Paraxylene Production Company (KPPC)
Main Contractor: Tecnimont
Subcontractor: Alamiah Building Co. KSCC
Subcontractor Scope: Precast Works
Subcontract Value: KD 2,184,656.000
Completion Year: 2006

Alamiah was awarded the subcontract for design, fabrication, supply and installation of precast pipe racks for the Aromatics Complex at Shuaiba, Kuwait.

Project Brief
The project for the implementation of the first aromatics complex in Kuwait at Shuaiba, was awarded by Kuwait Paraxylene Production Company (KPPC) in 2006 to a consortium of Tecnimont and SK Engineering & Construction of South Korea. The complex, fully integrated into the larger EQUATE project, in 2010 started the commercial operation and will produce paraxylene and benzene using environmentally friendly technology to guarantee optimum performance in terms of safety and product quality. Tecnimont was in charge of design, procurement and erection, as well as pre-commissioning and commissioning services.