Brief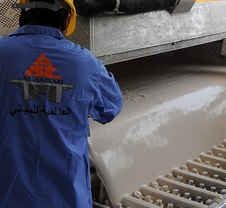 We believe in hiring talented people for their long-term potential and commitment giving them the responsibility and authority to be effective team players. Having the full support of the company, Alamiah Building Company' employees consistently produce top quality work that exceeds clients' objectives and promotes future construction opportunities.
At Alamiah Building Company, our employee turnover rate is low. We encourage teamwork and collaboration, support and reward individual initiative and resourcefulness and value problem solvers and effective communicators. We recruit and retain only the most talented and enthusiastic employees and we are growing - that could mean opportunity for you or someone you know !
We support our team with ongoing professional training, honor them with trust, and empower them to do whatever it takes to exceed our clients' expectations. Our training strategy is based on the belief that if you know what is expected of you, you are more likely to be successful at what you do. Our education and training programs included training, First Aid and CPR training and many other seminars.