Facilities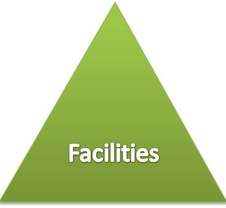 Land/Plot Area
Alamiah Building Company is a privately held corporation with head office and factories located in Amghara, covering an area of 60,000m2.

Financial Strength
Our financial strength comes from the depth of our experience established over twenty years of history. Our bonding capacity has grown to accommodate our largest projects and has helped us grow our management and technical resources over the years.

Alamiah's Factories

Pre-cast Concrete Plant
Established since 1976, the Prefab Factory of Alamiah Building Company is one of the major/first factories which had participated in the design, production and construction of the Multistory Car Parks in Kuwait.

Pre-stressed Hollow core slabs plant
Established in 2004, Alamiah Building Company has one of the largest factories for Pre-stressed Hollow Core Slabs in the region.

Glass Reinforced Concrete (GRC) Plant
Established since 1992, the GRC Factory of Alamiah Building Company has been responding to different architectural requirements of various important projects in Kuwait.

Gypsum Blocks/Walls Plant
Established in 2008, the Gypsum Walls Factory of Alamiah Building Company, has been producing gypsum walls in accordance with DIN 18.163.

Post-Tension Concrete Works
In 1960's, with the development of higher steel, better attachment hardware, better construction techniques, and simplified design methods, the use of Post Tension to reinforce structures became more popular. By the early 1990's, the mystery of Post Tension subsided with further refinements to the tensioning process, the development of more corrosion-resistant anchorages, and the widespread dissemination of design software. Because of these factors, Post Tension has become a preferred method for reinforcing concrete today.
The Prefab Factory of Alamiah Building Company has been built on a landscape area of 50,000m2, consisting of six (6) Production Halls.

Two Halls for casting double 'T' slabs (TT) with a production capacity upto 720m2/day.

A hall to produce the pre-stressed beams in variable sections with a production capacity upto 150 linear meter per day, produce the normal & pre-stressed corbels in various sections & lengths, and produce the precast columns in variable sections & lengths.

A hall for producing the solid or ribbed slabs with variable thickness and sizes.

A hall to produce the precast walls and precast load bearing walls, in various dimensions with a production capacity upto 400m2/day.

Computerized Batching Plants
Alamiah Building Company own Two (2) Computerized Batching Plants to prepare high quality concrete, to be used in all kinds of casting.

Steel Reinforcement & Metal Fabrication Workshop
A Steel Reinforcement & Metal Fabrication Workshop, which is equipped with all accessories & machines, required for production of moulds, fixings and other metal fabrications, in addition to complete steel structures.

Subcontracting Facilities
At Alamiah Building Company, we view our subcontractors and suppliers as construction partners. It is our job to put you in position to be successful on our projects, because we know that your success is a pivotal part of our own success. Our role as a General Contractor is not a punitive one of assigning blame when things go wrong. It is our job to be pro-active, addressing any issues as a team and solving them quickly and effectively to ensure that the project comes in on-time and on-budget. This has been a mainstay of our previous successes, and will continue to be a foundation of our future work.

Alamiah' Laboratory Facilities
Quality is our ultimate motto to achieve complete clients satisfaction and enhance the confidence and localities, they place in us. Company recognizes the genuine commitment of present and future needs of its clients essential for the achievement to these objectives. We regularly monitor our quality system and procedure and keep up-to date records which are part of the requirement defined in ISO 9001:2008.

Alamiah Building Company has their own well-equipped laboratory as well as committed & well experienced engineers to keep the quality of our products unique.

Salient features of our laboratory are:-

Providing the quality control of the testing for the materials, required for producing the concrete in any kind, and preparing the mixture for the casting in the factories or casting in the site.

Continuous following up of testing the elements after production.

Controlling all the machines & the equipment of production, such as steel testing, tensile wires.

Following up and controlling the construction works in the site, such as the concrete strength and soil characteristics, and other materials related to the construction.

Putting utmost efforts in developing & improving the methods followed in all the production stages, and ensuring to keep the safety and quality during the continuous following up of all the works' stages.

Credit Facilities
Since its establishment, Alamiah Building Company has been enjoying maximum credit facilities from many of the major banks in Kuwait, which helps them to solve almost each & every financial constrains that may hinder their progress.

Power Facilities
Alamiah Building Company is granted direct power facilities from the Ministry of Electricity & Water Kuwait for their works at Amghara, approx. power consumption of 3,656,121 units annually.

Transport Facilities
Alamiah Building Company has many vehicles such as trailers, flat-beds, dollys, trucks & pickup vans, which help them in transporting the factories' products to various Clients.

Storage Facilities
Alamiah Building Company possesses vast storage facilities in their factory' premises as well as many rented plots in Amghara & Shuaiba, in order to store their finished products and other materials.

Alamiah Building Company own Cement Bulker and Cement Silos (200T) that facilitate the precast production process.

Tendering & Contracting Facilities
Located in Salwa, Alamiah Building Company has their Tendering & Contracts Department, who actively participates in various tendering and contracting procedures of the Company locally as well as internationally. Equipped with sophisticated technologies and methods, they also play a vital role in Company's prequalification and joint-venture processes with various clients/companies.

Design Facilities
Alamiah Building Company has their own Design Department at their Head Office in Amghara. Salient features:-

Provides with all the necessary data and studies required during the pricing and the construction stages.

Help the Prospects in taking their decisions, by providing engineering solutions with valuable study.

Helps the Tendering Department in participating of various tenders, by providing design and construction' concept, and the best ideal architectural & structural solutions.

Prepares the architectural design for all the prefab projects and the glass fiber reinforcement concrete, and provides the structural study of the connection and fixation details.

Supervises and follow-up the whole works during the construction structurally & architecturally, to avoid any mistakes during the construction.

Garage Facilities
Alamiah Building Facilities have their own garage, to repair and maintain their various equipment that are used for business' activities.

Fuel Facilities
Alamiah Building Company is continuously being supplied with fuel from Kuwait National Petroleum Company, to carry out their daily business activities as well as for their heavy equipment and vehicles (average consumption annually approx. 1,380,000 ltr.)

Alamiah Building Company has an underground fuel storage tank in their factory premised with a storage capacity of approx. 30,000 ltr.